Best Auto Carrier for transporting your car
Classic cars are beautiful, refined machines that are painstakingly preserved. They aren't for cross-country road trips.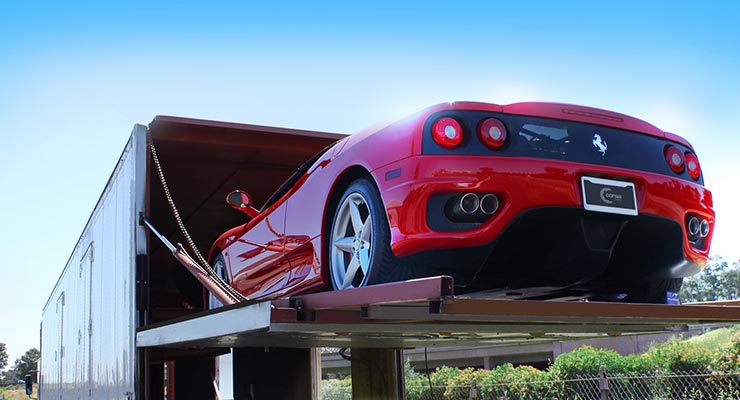 Those who buy them face the eternal struggle: trying to find a good car at a decent price that is close to home. Transporting that car to your home is simpler than you think.
Loadaza offers enclosed auto transport that protects the car's pristine paint job, preserves the engine's mileage and safely relocates the car from one place to another. This solution is perfect for the classic car afficianado, because it opens the market up to you.
Our auto carriers are specifically designed to withstand all the typical, and atypical, hazards of the road. Rain, snow, or sleet, your vehicle will arrive without a scratch upon its surface.
Enclosed auto transport is ideal for winter relocations, which are often complicated by changing weather patterns. Each truck carries a maximum of 2-3 cars. Cars are loaded safely into the truck, locked tight and delivered directly to your door.
Before you make a decision, talk with our customer service team. We're here to help you figure out the best solution to your relocation. We specialize in auto carriers for classic cars, but you might have some questions regarding high performance vehicles or motorcycles. Here are a few basic facts to try and answer any immediate questions you might have. If you're still stumped, call us at (844)-562-9232 and we'll be happy to go over the specifics.
Basic Facts About Enclosed Auto Transport
Size of an enclosed carrier, special harnesses are used that provide a more secure hold on the vehicle. In a typical open car carrier, chains are wrapped around the wheels. This makes a difference. The vehicle is prevented from sliding, there less friction on metal, and that means a smaller chance of damage.
Cloth is often used to provide an extra layer of protection. This is more about warding off dust and stopping scuffs from normal motion.
Enclosed trucks are fewer on the road, that's why they tend to cost more.
Loadaza Auto Transport offers one of the most competitive prices for enclosed transport anywhere on the Web. We are based out Chicago, we work with American truck drivers and we are well-trained in providing auto shipping for classic and high-performance cars.